The world seems sometimes to turn its crazy wheels. It´s been 15 fuckin´ years I wanted to do some dope ass t-shirts. But I always pushed it away from me.
I remember exactly how it was sitting with an old friend Stefan Steiger, his parents lead a small textile company, in my room in my small village in Franconia where I am from.
We thought and brainstormed about a cool thsirt brand for hours but never came about with something appealing and orginal.
But as the saying goes, good things take time, and if you have a clear head and a vision, everything will be fine and the dreams of the youth come back.
Finally with our great underground record label Dub Disco and colorful strong logo my dream lastly came true!
I took the beautiful design that my homeboy Ben Riedel aka Random Identity Graphic Design aka MTM created. Then I looked for a professional tshirt print company in my neighbourhood in Berlin and we took off.
We started with 10 black tshirts in the following sizes::
1x size S
3x size M
3x size L
2x size XL
1x size XXL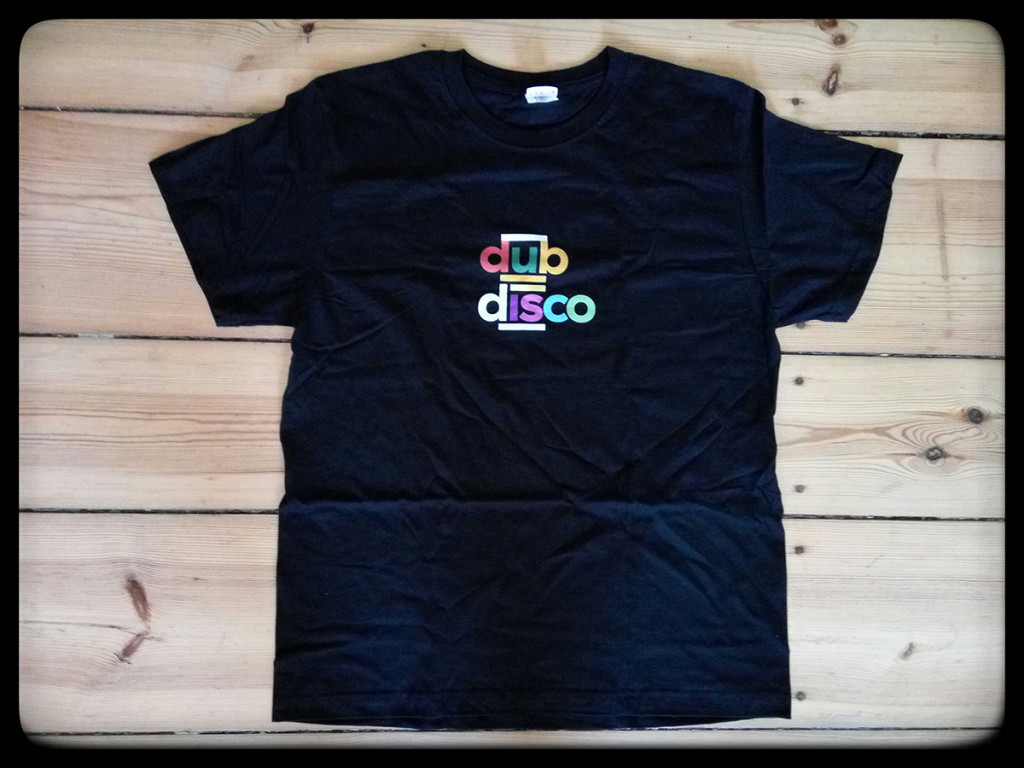 As the fabulous Dub Disco Logo consists of 10 different colors screen printing was far too expensive and we opted for a digital transfer printing.
That was the right decision, becuase the shirts finally become so stunningly good
that alot of friends asked for one Dub Disco Tshirt and I had to order 10 more shirts in sizes M, L, XL and XXL.
Even the disco legend Rune Lindbaek from Norway wrote us on our Dub Disco Facebook Fanpage and wanted a tee.
Wow amazing, who would have thought of this!
As the Dub Disco T-shirt looked so dope ass and some people absolutely wanted one,  that was the decisive moment where a lot of new ideas for shirts came up.
Every week I suddenly had new ideas and last but not least we decided for two new designs:
The turquoises beautiful tea with the lettering "DUB DELAY REVERB" which reflects
even the Delay and Reverb in the lettering.
This Turquoise Light Blue is not only my favorite color,
but with the white brilliant designed lettering, you feel and appear super fresh when wearing this shirt.
The second design says "EGO IS THE ENEMY" and the font is made with an old 90s computer font and a little cool pixel effect.
It is a bio fair trade slimfit T-shirt and not in the classic T-shirt cut.
Something else we thought. The slogan is super deep and many people need a few days until
they really realize the deep meaning of  "Ego is the Enemy" !?!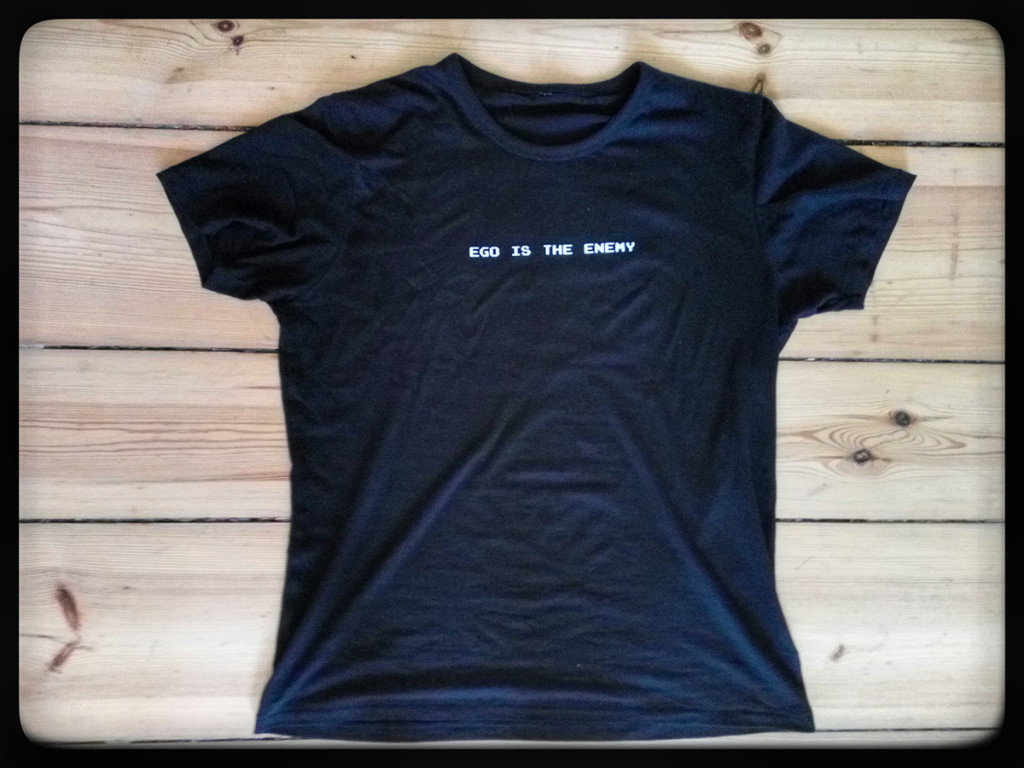 The quality of both shirts "DUB DELAY REVERB" and "EGO IS THE ENEMY" is also very very good.
Again I am super enthusiastic and excited about this that I can not really describe it.
On my private Facebook account I posted these new tshirts and some friends wrote me shortly afterwards a private message and requested to reserve one of the shirts.
What else can I say, simply astonishing!
As I wrote, there are only 10 shirts of each design, which three shirts are already sold from Ego is the Enemy and Dub Delay Reverb.
If you wish to have one of those marvelous shirts, just drop me an email to info (at) duboffice.com
Stay tuned & fresh
…tbc…
This post is also available in: German